CHEAP MOVERS SINGAPORE | Budget movers | PROFESSIONAL MOVERS SERVICE SINGAPORE
Our current promotion for house moving at $188 nett.

Whatsapp me directly at +65 84544356 for faster reply.
10ft truck moving service at $188 per truck load item
15ft truck moving service at $288 per truck load item
Include 2-3 professional movers
Free shrink wrapping for all bulky item
No hidden cost, No Gst.
If need boxes at additional $30 for 10 carton boxes to be deliver to you before moving day.
Additional cost apply if need carry via stairs, long pushing distance(60m above) or diffcult access(access via ramp or slope etc), dismantle and assembly of item or special item(piano, safe, fish tank, machine etc) in the moving. Any question, please clarify with us before booking.
A $100 deposit is require to secure the booking. Fcfs Basis.
Please read our term of use before booking. 
By engaging our service, you agree and acknowledge to our term of 
use.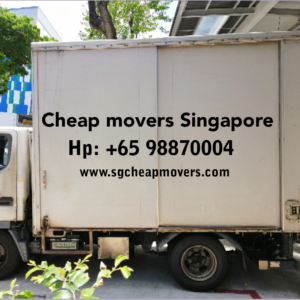 We are Cheapest Movers Service For Islandwide service, Reliable and Hassle free Service, Complete Furniture Wrapping, Experienced Team of Movers, Singapore's Reliable Mover & Cheapest Movers, Our staffs are friendly & Always provide you the best service value for money!
CHEAP MOVERS SINGAPORE / BUDGET MOVERS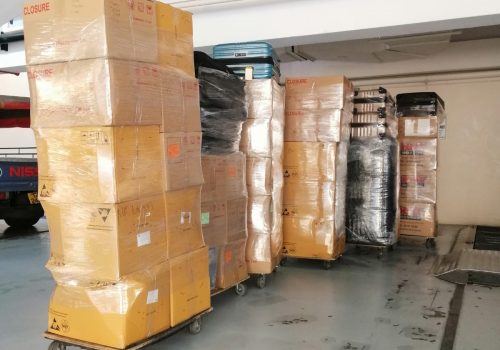 CHEAP MOVERS SINGAPORE offer a full range of packing and unpacking service. With proper labeling, packing paper and cartons boxes, we make sure all your valuable is carefully packed. Our packing price from $8 onwards.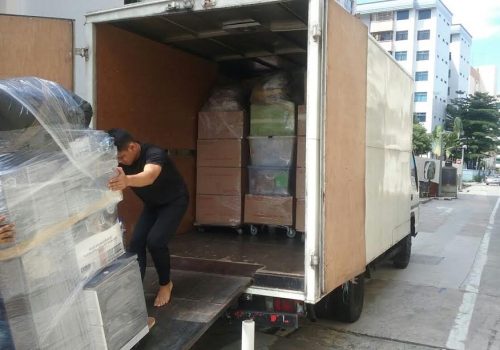 We customize our service to fit your moving needs. Whether you are moving just a room or your whole house, We will make sure that your move will go as smoothly as possible. House moving price at $188 per truck load(10ft) including free wrapping and cartons boxes.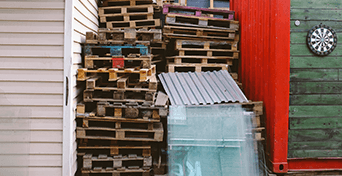 At CHEAP MOVERS SINGAPORE, we can assist you to safely remove and dispose those unwanted item that you want to clear. We will make sure that we leave no mess behind. Price for disposal per truck load at $280 only.
Please fill in the contact form for a no obligation free quotation.
Or you can contact +65 84544356 for faster respond
Our professional sales personnal will get back to you as soon as possible.
FUSS FREE STEPS ON ENGAGING CHEAP MOVERS SINGAPORE
First of all contact Cheap Movers Singapore and let us know that you need a moving service.
Provide us with your moving details and we will send you a quotation instantly without any hidden costs.
We will then arrange the delivery of carton boxes for you to pack or if you engage our packing service, we will come down prior to your moving date and pack all your stuff carefully.
Next will be your moving day, you just have to sit back and relax and let our team of professional movers handle all your move.
Most importantly, you have move you house hassle free.
CHECK OUT OUR BLOG FOR MORE USEFUL TIPS FOR PACKING YOUR ITEM AND ENGAGING A PROFESSIONAL MOVERS IN SINGAPORE
By engaging the wrong movers Singapore islandwide, you may compromise with the cost and quality of work that arises during the moving process. Moving can be a stressful event that requires professional movers Singapore to handle that for you. We at Cheap Movers Singapore, the best movers Singapore islandwide. We provide you with a one-stop solution for all your moving needs at the most affordable price.
Whether you are planning to move your house, room, or offices, we do our best to ensure smooth moving process and done in a timely manner without compromising the safety & the condition of your items. This is why what we are best known for top movers Singapore!
As one of the best and top cheap movers Singapore, our team carefully plan the moving process according to your specific requirement. We will provide you with the cheapest price possible and a carefully planned professional moving service therefore you don't have to worry about getting your items moved to another place.
We do all the heavy job! – just sit back and relax while we get everything done swiftly and in a timely manner. We do all types of moving as office movers in Singapore, room movers and we have the reputation as great movers Singapore review by many users islandwide. We aim to provide the best local moving service at the most cheapest price hence we are known as Cheap movers Singapore 
At CHEAP MOVERS SINGAPORE, we aim to provide top-notch quality moving solutions and fostering a culture of safety, service and trust. We are a values-driven company, which has allowed us to become one of the best moving companies in Singapore. We pride ourselves on consistency and reliability. Thanks to the hard work of our moving team, our customer base has grown massively over the years.
Th
anks for shifting my whole house in a safe and organize manner. Really fuse free and nice experience dealing with your moving company. Your team member is very polite and helpful from the start till the end .Beside that all furniture is nicely wrap up with plastic wrapping. Will recommend cheap movers Singapore to all my friends.
Without mentioning, moving house is such a stressful thing to be done. However,
CHEAP MOVERS SINGAPORE
provide a very professional and efficient service. The whole process was smooth and fast. I could say hassle free and sitting back with a smile. Thankful that I found them. I will contact you guys again for future move.
Booked SG CHEAP MOVERS at the very last minute and fast response from them. Considering myself very lucky! Excellent experience with these guys.Most importantly they are very professional and well equipped for all circumstances that could arise while moving. I highly recommended their services. No doubts! Keep it up guys!
Phone number: +65 84544356
E-mail: Sgcheapmover@gmail.com
©Copyright 2018 @ sgcheapmovers. All rights reserved